Client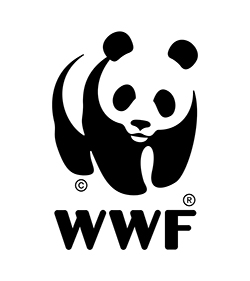 Impact
Amplifying cooling solutions to establish grid flexibility.
Image
CHALLENGE
How can Singapore reduce pressure on its energy grid as cooling demands rise?
With global temperatures rising, cities and regions across Southeast Asia are feeling the heat. This is especially the case in densely populated locations like Singapore. As temperatures rise, so does the demand for cooling.
Traditional cooling methods are inefficient and highly polluting, making up approximately 11.5% of Singapore's greenhouse gas emissions in 2016 and are expected to rise. WWF-Singapore (World Wide Fund for Nature Singapore) advocates clean cooling solutions and recognises that more can be done to lessen the strain on the country's energy grid. As Singapore increases its share of imported renewable energy, efficient cooling is needed to ensure the grid can meet peak demand.
Through this project, WWF-Singapore aimed to build on the country's existing strengths in clean cooling and highlight how some low carbon solutions – such as district cooling and phase change materials – can also alleviate stress on Singapore's energy grid.
SOLUTION
Putting a new lens on clean cooling solutions
Appointed by WWF-Singapore, our Singapore team analysed clean cooling as a cost-effective means to add flexibility to Singapore's renewable energy system. Through secondary research and conversations with technology companies, government agencies and research institutions, we:
Based on our findings, we narrowed down the clean cooling solutions Singapore should focus on to provide grid flexibility:
District cooling for grid flexibility
Control systems for demand-side response management
Phase change materials for short-medium duration storage capacity
Cryogenic energy storage systems for long duration storage capacity
Discover more in our Decarbonising Singapore's energy system in the context of cooling report. 
Impact
Demonstrating the multi-functional benefits of clean cooling technologies
As Singapore transitions to clean energy, new challenges related to variable renewable energy and grid flexibility must be tackled. This research demonstrated that cooling is well placed to shift energy demand to different times of the day and manage upsurges in energy demand.
By underscoring the ability of cooling solutions to provide grid flexibility, WWF-Singapore could:
In a tropical city-state like Singapore, where cooling is necessary all year round, it is critical to shift towards 'clean cooling' rapidly. The Carbon Trust was able to capture this key message and provide thorough analysis of the importance of clean cooling and viable recommendations on how it can play a critical role in achieving Singapore's Net Zero ambition.
R. Raghunathan
Chief Executive Officer, WWF Singapore