This project is part of C40's global CAP scheme to help cities develop or update their climate action plans in line with the objectives of the Paris Agreement. In collaboration with the National Center for Climate Change Strategy and International Cooperation (NCSC) and iGDP, the Carbon Trust will help five cities in China (Chengdu, Fuzhou, Nanjing, Qingdao and Wuhan) to develop mid and long-term climate action plans. 
In order to support the delivery of the Paris Agreement, C40 launched the "Deadline 2020" initiative – a commitment from the world's leading cities to urgently pursue high-ambition climate action in order to deliver on the Paris Agreement goal of limiting global temperature overheating to 1.5°C above pre-industrial levels. More than 110 cities around the world have committed to "Deadline 2020" and C40 CAP projects are supporting 30 of these cities to develop their climate action plans before the end of 2020.  
The joint Carbon Trust, NCCS and iGDP team will work closely with the appropriate local government departments to provide technical support on city-level greenhouse gas (GHG) inventories, scenario modeling, climate risk assessment and target setting. In addition, the team will support the prioritisation of city-level climate projects, including analysis of costs, benefits and inclusiveness. The results will be produced as city climate action reports that provide policy recommendations for cities in drafting their "14th Five Year" climate action plan (2020-2025) as well as longer term plan.  
In addition to cities in China, the Carbon Trust also supports the C40 CAP projects in Guadalajara, Mexico, and Kuala Lumpur, Malaysia, accelerating their work in both climate mitigation and adaptation. 
Lu Sun, Head of Climate Action Planning China at C40 Cities 
"C40's Climate Action Planning Programme is designed to help cities develop or update their climate action plans and contribute to capacity building within cities. We are excited to be working with the Carbon Trust and other local partners to support Chinese cities to accelerate their efforts to address climate change."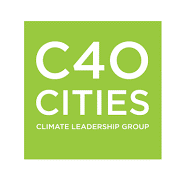 Lijian Zhao, the China Country Manager, the Carbon Trust
"Commitments from Chinese cities are critical to achieving both China's national climate goals and the objectives of the Paris Agreement. In addition, the inclusiveness analysis and evidence-based approach used in this C40 CAP project will help cities to set long-term low carbon goals that also improve employment opportunities, living standards, public health and environmental quality for residents."