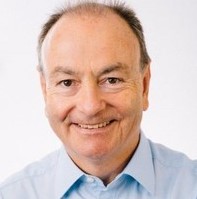 Tom was appointed as the first Chief Executive of the Carbon Trust in 2001.  Since then, he has grown the company to become a world leader, advising businesses and governments on carbon emissions reduction and the development of low carbon technologies, markets and businesses.
More recently, he has taken the company's unique capabilities to China, Singapore, Mexico, Brazil and South Africa, extending its mission to accelerate the move to a sustainable, low carbon future.
A chartered engineer, Tom worked for Shell for 16 years in commercial and operations roles in Africa and Europe before moving into management consultancy with McKinsey and A.T. Kearney.
Tom is a member of the UK Energy Research Partnership and the advisory boards of the Centre for Climate Finance and Investment at Imperial College London and the Global CO2 Initiative at the University of Michigan. He studied mechanical engineering at the University of Southampton and completed an MBA at INSEAD, Fontainebleau.
In 2018, he was awarded a CBE by the Queen for services to sustainability in business.